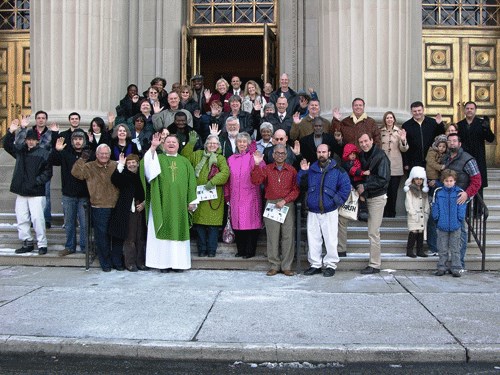 Parishioners, please mark your calendar now with a date/time to have your families' photo session with Lifetouch. You won't want to be left out of our upcoming Pictorial Directory. Photographers will be at the cathedral rectory October 24-27. Many appointment times are available for each date. Register online at: https://booknow-lifetouch.appointment-plus.com/ycvz15h4/.
You may also register in the rectory following Masses on October 13 and 14.
Additionally, if you need to register as a new parishioner, please do so using the form found in the left-hand menu, and then register for a photography appointment. There are volunteer opportunities for parishioners to serve as "hosts/hostesses" during photo sessions.
For more information or to volunteer, please call the Cathedral parish office at 317-634-4519 or email Diana Hay.